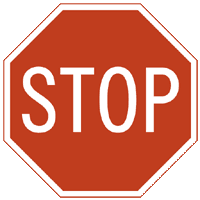 If you have been directed here by a "Free Stuff" website -- STOP!
Do not request a sample - You will be wasting your time and ours!
Free! Fill out this email for a free sample Logo-Knife.
Please include:
Company Name
Contact Person
Position with Company
Address
City State Zip
Business Phone
Email
URL of Your Website
FREE SAMPLE
Qualified Business Owners and Managers only!
This sample knife is available only for Qualified Business Owners and Managers
who are considering using this item in their business.
If you are not a business owner or manager who makes decisions about sales and
marketing, or if you are not seriously considering this item as a customer gift or
marketing tool, please do not request a sample.
All Business information will be verified before a sample is sent.
We appreciate your interest in the Logo-Knife. There is simply not another item like it! Each person you hand this item to...they will keep it, appreciate it, and is likely to use it every day - for years. Each time they do, they will have you, your business, or your organization in mind. Orders usually take about 3 weeks, re-orders usually about half as long.
If you have a specific event coming up - let us know when you need them - it's very likely that we can have your Logo-Knife order to you by then! We invite you to put the Logo-Knife to the test - you'll find it to be a durable high quality knife. By submitting this information you certify that you are at least 21 years of age or older and that you own or work in a business where you make decisions regarding Marketing and Sales.

Cutting Edge
Send information about the Logo-Knife to a Friend or Associate

(Click Here)
[HOME]
This site created and maintained by CATTLE TODAY.
Copyright © 2010 Cattle Today, Inc.